SOLOVELA
is a unique multi function fender
from Ocean/Lalizas in Italy/Greece,
designed specifically for sailboats,
and is the product of 2 years of
CAD studies and on board testing.

(Designed for sailboats from 30 - 55')
MEGAFEND
shown without a
Maine Coast cover.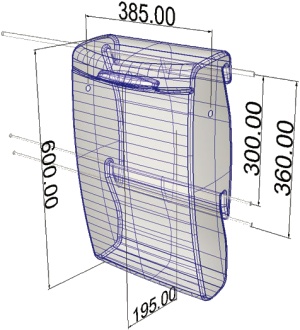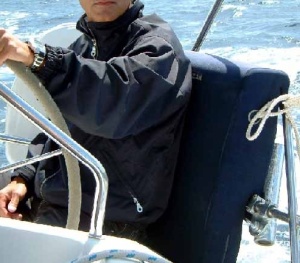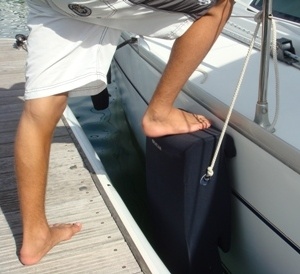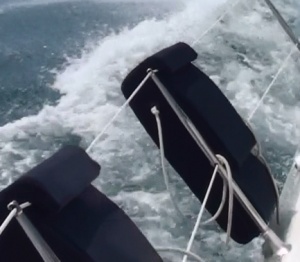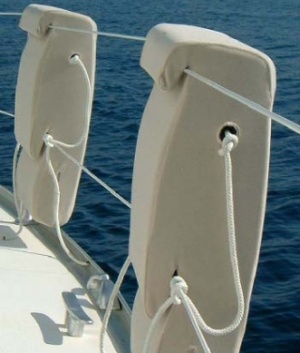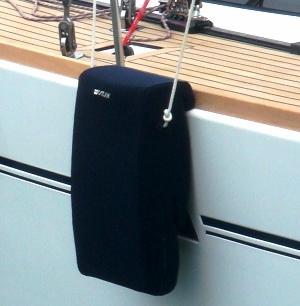 It's a fender.
Light-weight, closed cell polyethylene
foam molded with a scratch-proof skin
will never deflate and lasts for years.
The wide surface ensures load distribution.
It's a backrest.
Forget those tiny life line cushions.
After you leave the dock and pull
the fenders in, turn one around and
enjoy a real, full sized cushion.
It's a step.
The flat top and reinforced line tube
will hold up, even when used as a step.
Don't risk a fall or strain trying to make
that long step aboard, use SOLOVELA.
Stows and deploys easily.
No stowage space needed and
no adjusting or resetting fender lines.
Just lift and hook to stow.
Just lift and drop to deploy.
Includes a cover & line.

Each fender includes a replaceable
UV resistant 100% polyester
zippered fender cover
and a white polyester line
.
Available in 2 colors.
Choose from sand or navy blue.
4.2 kg 38x60x19 cm
(9.26 lb) (15x23.6x7.5 in)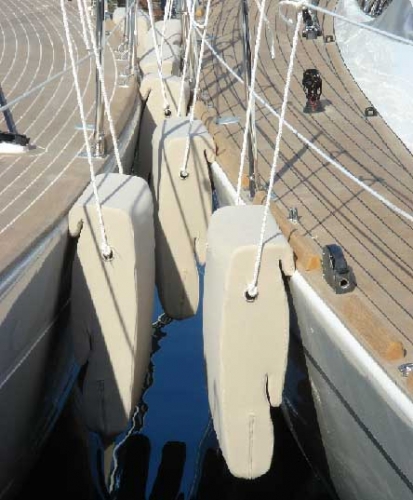 SOLOVELA
is more expensive than ordinary fenders,
but it's no ordinary fender.
SOLOVELA is usually shipped directly from the Lalizas US offices in Florida.
When out of stock conditions exist in the US office it may take as long as 6 weeks for delivery.
Other Lalizas products may be available by special order and you can CLICK HERE to download the Lalizas catalogue.
Contact us for price and availability of any other Lalizas products.