11 lb. Vertical $180.00
Great for Camping, Tailgating,
Grilling, Rafting & Marine use.
Completely full tanks will appear to be only 80% full, because propane needs room for expansion and over filling will cause the extra gas to be released by the overfill protection device that is included as part of the valve. Cylinders are approved for use in every US state. The outer casing has UV protection to resist color fading, but over time, some fading may still occur. All propane cylinders should be recertified every 5 years with visual inspection. Viking cylinders have a 15 year life span from date of manufacturer (similar to steel tanks). Vertical cylinders should never be used horizontally and horizontal fork lift cylinders may be used vertically (check application). If no gas comes out when the valve is turned on, make sure that the black nut is seated correctly, but do not overtighten as damage to the face seal may occur (not covered under warranty). If the hose and tank valve don't mate completely gas will not be released. If gas flows too slowly, close the valve and then reopen it.
Visit www.VikingCylinders.com for additional information.
31 lb. Horizontal Not Avail
ForkLift liquid delivery only.
NOT for use with BBQ grills
(Check application for
vertical use. Also equiped
with ACME 1-3/4" Fast Fill)
Imagine a propane (LPG) tank that is
PLEASE NOTE
All tanks ship directly from the distributor
to addresses in the 48 contiguous US states only.
Tank dimensions are close to standard take sizes,
but are not exactly the same. If your tank needs to
fit in a propane locker or a grill cabinet, carefully
check tank dimensions. Many BBQ grills that have
tank carriers will fit these tanks, but some will not
allow correct attachment without modification.
Strong
(surpasses all tank standards)
Lightweight
(lighter than steel, less $ than aluminium)
Won't Rust
(fiberglass simply can't rust)
Translucent
(you can see the fuel level)
Safe
(will not explode in a fire)
17 lb. Vertical $190.00
Home BBQ size, use anywhere
you would use a 20 lb steel tank.
CAMPING
BOATING
GRILLING
FORKLIFT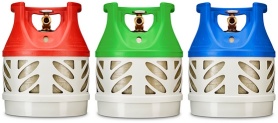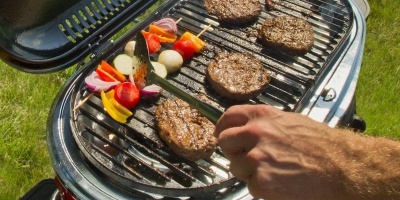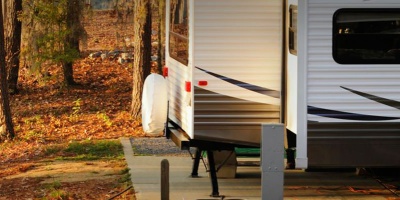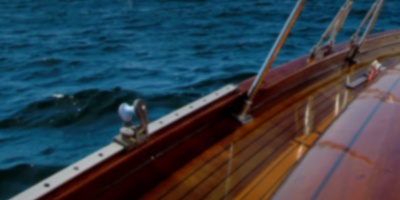 DOT Approved
(approved for use in all states)
Propane
Capacity

11 LB

17 LB

22 LB

31 LB

31 LB

Fuel
Delivery

Vapor

Vapor

Vapor

Vapor

Liquid

Orientation
Vertical or
Horizontal

V

V

V

V

H
or
V
Weight
Empty

9 lbs

10 lbs

12 lbs

16.3 lbs

16 lbs

Height

15.1 in

18.3 in

22.5 in

28.3 in

28.3 in

Diameter

12.0 in

12.0 in

12.0 in

12.0 in

12.0 in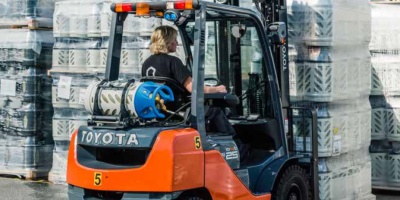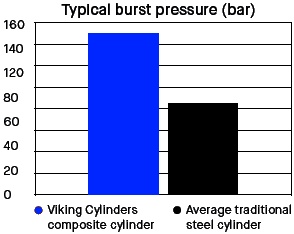 A confirmed out of stock color will be indicated, but colors indicated as in stock are not guaranteed. We will confirm availability at the time of your order and will contact you immediately if there is an issue.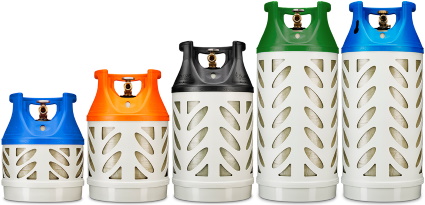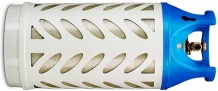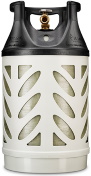 22 lb. Vertical $205.00
Same height as 30 lb steel tank & weighs 50% less.
For RV use, a new mount may be required.

31 lb. Vertical Not Avail

7 inches taller that a traditional 30 lb steel tank.
Twice the propane you get in many exchange tank
and weighs less than a standard 20 lb steel tank.
RV Mount/Tray Not Avail

High quality RV mount designed to securely
hold 2 cylinders.

(Cylinders not included.)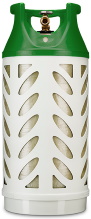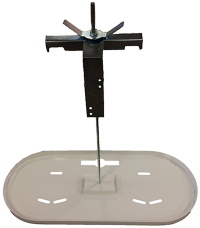 United States
DOT Special Permit: SP12706

Canada
Transport Canada Certificate: SU-5931

Approvals and standards
for Viking Cylinders
ISO 9001
ISO 11119-3
EN 12245
EN 14427
ISO 11623
EN 1440-2008