King-Electric
Dial-A-Watt Heaters

(Not a portable unit on the floor, but built in wall mount)
A wealth of important information below, so please read.
The DAW1215-SS 120 Volt heater was previously also marketed as the CH1215-SS with the CH standing for Cabin Heater. In the CH version the optional thermostat and an attached power cord was included.
DAW1215-SS 120Volt $740.00
(in stock)
DAW1215-SS + PT-1 $790.00
(in stock)
DAW2022-SS 208Volt $740.00
(special order)
DAW2022-SS + PT-2 $800.00
(special order)
DAW2422-SS 240Volt $740.00
(special order)
DAW2422-SS + PT-2 $800.00
(special order)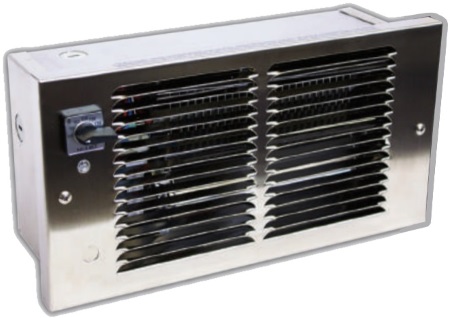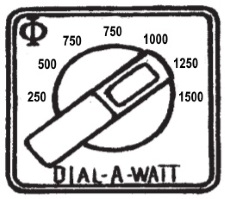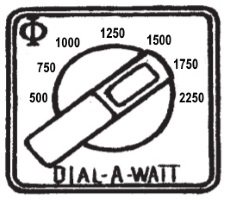 This is the heater we have used while living aboard full time in the northeast.
View or download the following:
Although the CH is no longer available, the DAW heater itself is the same, but the thermostat is now an option that you add during installation along with a locally sourced power connection/cord and cord grommet.
(We suggest the PT-1 thermostat for 120 Volt models and the PT-2 for 208/240 Volt models.)
With no maintenance other than vacuuming out the dust seasonally we finally had our first fan failure after 15 years and that was the unit in the head that is exposed to more moisture and dust than any of the others.
We usually keep the thermostats at the highest setting and simply adjust the wattage as the outside temperature changes. This keeps the fans running 24/7 so there is no stale air and moisture build up.
Our 6 heaters, spread throughout the boat, are always running in winter, but never at full power, just enough power to stay comfortable. Turn up the wattage on cold days and at night, then turn down during the day.
The thermostat however is great when away from the boat for freeze protection or to limit power use when not needed.
Keep in mind, these are cabin heaters and ARE NOT ignition protected
bilge or engine room heaters for use where explosive vapors may collect.
Watch the total number if watts you draw, so you don't overload or blow circuits. Our boat is usually built with two 30 amp circuits, 1 for domestic use (outlets, water heater, microwave, etc.) and 1 for air conditioning.
The air conditioning circuit is used for half the heat in the winter and we added one more 30 amp circuit for the remainder of the heat. With this arrangement, the load is divided and we don't have to worry about a circuit tripping on a cold night. If you are unsure, ask your local marine electrician.


If you don't have enough height
to fit the DAW grill,
try the MKT heater.

Low profile, even fits in under cabinet kick space. 120 or 240 volt models all with dual wattage settings.
4.375 x 16.25" grill and optional single pole (120V) or double pole (240V) thermostat kits available.
All units are special order, so allow for extra time for delivery.

120 Volt Models $485.00
MKT1210-SS 500 / 1000 Watts
MKT1212-SS 600 / 1200 Watts
MKT1215-SS 750 / 1500 Watts
MKT-1-SS Thermostat +$45.00
240 Volt Models $485.00
MKT2410-SS 375 / 750 or 500 / 1000 Watts
MKT2412-SS 450 / 900 or 600 / 1200 Watts
MKT2415-SS 562 / 1125 or 750 / 1500 Watts
MKT-2-SS Thermostat +$60.00
Optional Built In Thermostat

(Single Pole for 120V Models, Double Pole for 208/240V)
120, 208 or 240 Volt Models

(Choose the one that's right for your application)
Thermal Overload Protection

(with indicator light & Heat-on Pilot Light)
Squirrel Cage Blower

(Quiet and Powerful)
Pick-A-Watt Element

(Multiple Wattage Selection)
Flange-Mount Wall Can

(6"H x 12.5W x 4.5"D)
Stainless Steel Grill

(7.5"H x 13.5"W x 0.5"D)
(Prices have increased due to new tariffs)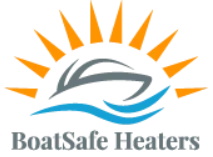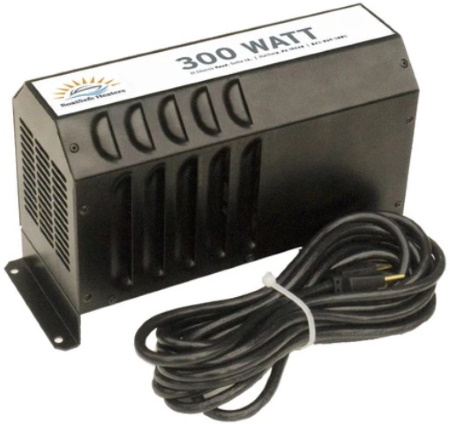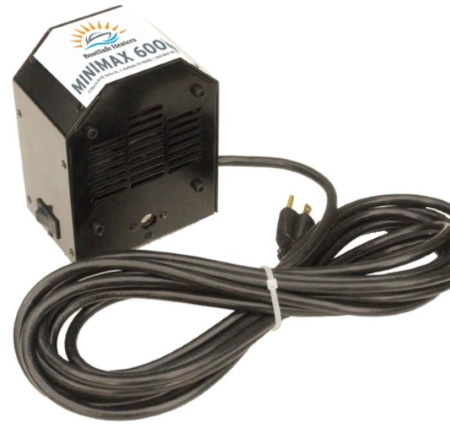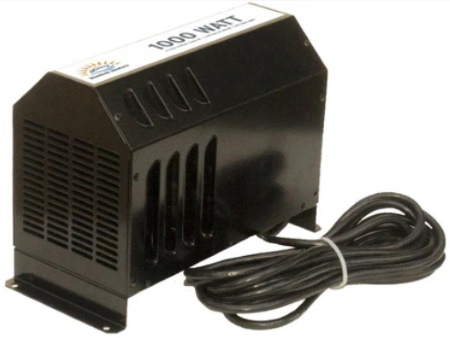 Are you looking for an
Engine Compartment or Bilge Heater?
BoatSafe has the heaters
we have used on our boat for years
Extend the Boating Season

lower cost, eliminate or delay winterizing
(May NOT fully replace winterizing in extreme climates, check locally)
Protect your Batteries

get longer life and easier starts
(Great for first responders and cold weather fisherman)
Increase Resale Value

helps stay clean, dry and corrosion free
(UL and CSA certified plus waterproof element)
Protect Automatically

on at 40-45 degrees, off at 55 degrees
(Push button test or test with freeze spray each season)
Ignition Protected

Safety and Advanced Engineering
(Meets U.S.C.G. Ignition Protection Standards)
Choose from 4 Different Models

and 3 wattage/power levels
(Choose the model that's right for your boat)
300 Watt (Usually in stock)
Perfect for mild temperatures and single motors with nothing else in the compartment.
600 Watt (Special Order, allow extra time)
Used for mid-range temperatures on a single engine or dual-engine in milder climates.

600 Watt MiniMax (Special Order, allow extra time)
Same as above, but smaller and more versatile. Mount in any position (6"x4"x3 1/8")

1000 Watt (Special Order, allow extra time)
Ideal for very cold climates, such as the North East or Great Lakes or a dual motor engine compartment. If there's additional equipment in the compartment, including tanks or generators, we suggest two 1000W units. We use 300 watt heaters in our boat here in the North East, but as liveaboards the entire boat is heated and these just provide a little extra for the engine compartments that already get some heat from the cabin heaters.

One Year Replacement Warranty

Lifetime service for a nominal shop fee
(CLICK to download the RMA form)
BoatSafe List Our
Model Price Price
300 Watt $365.00 $320.00
600 Watt $465.00 $420.00
600 Watt MinMAX $435.00 $400.00
1000 Watt $485.00 $455.00